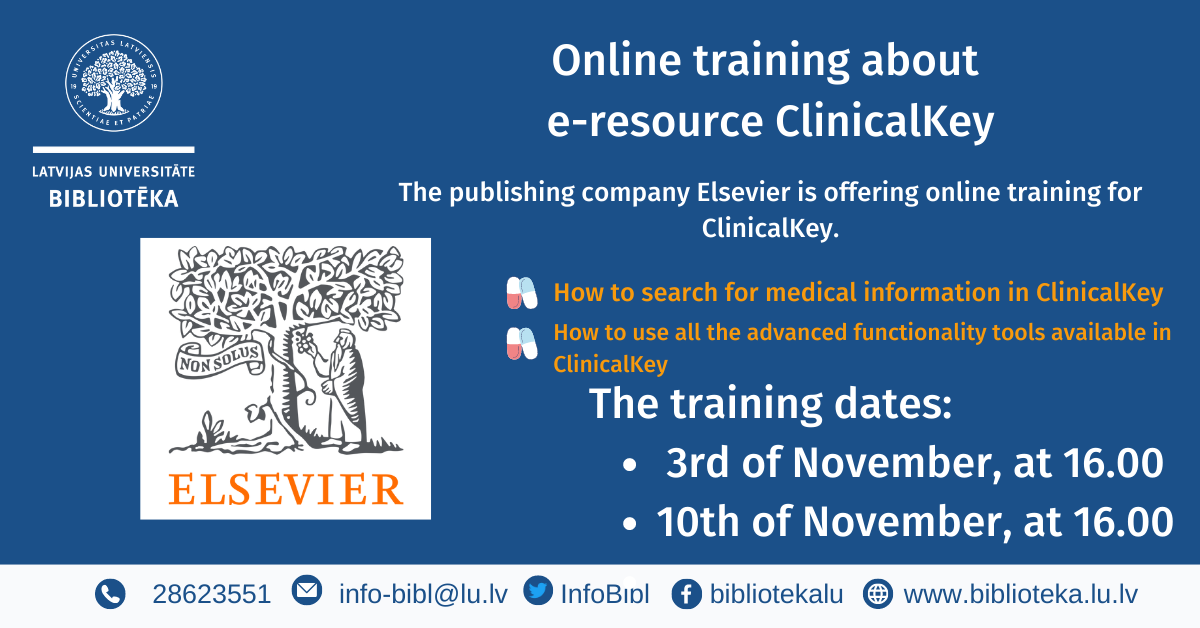 Have you encountered a situation where you have used the e-resource ClinicalKey, but you have had difficulty searching for the necessary information? The publishing company Elsevier is offering online training for ClinicalKey. Teaching staff and students of the Faculty of Medicine of the University of Latvia (LU) are welcome to apply for the following online trainings:
• Thursday, November 3 at 16.00, register here;
• Thursday, November 10, at 16.00, register here.
Both online courses will be the same, so participants have the option to choose a time that best suits them. Each seminar is planned to last for ~60 minutes. The language for the seminars will be English.