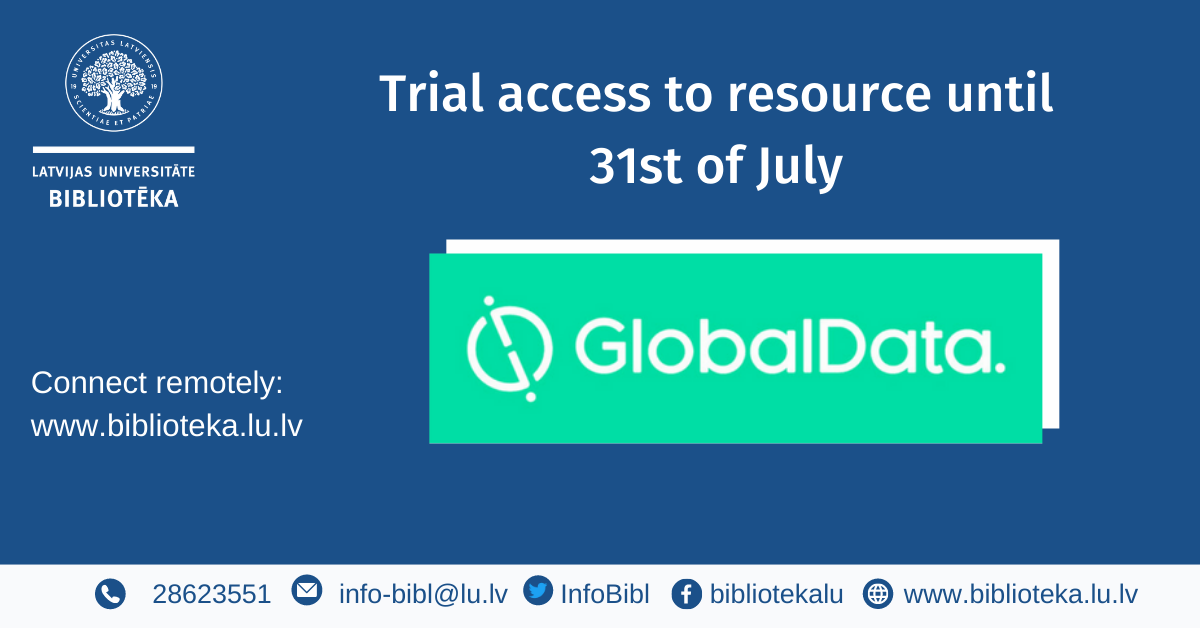 GlobalData Explorer offers data and intelligence on global trends and topics that are shaping industries, impacting companies and driving innovation. Detailed information including statistics is available for different products, businesses and ads, for which the search can be refined by region, product type, and other criteria. It is useful for students and researchers who need access to reliable information in a variety of interdisciplinary fields.
GlobalData Explorer includes all MarketLine data and content, so you are not losing anything, just gaining a lot more. GlobalData Explorer also includes 700,000+ company profiles, compared to MarketLine's 100,000, increases Sector coverage from 19 areas to 22, includes Thematic Reports, Sector Reports and analyst-led webinars. Key information about different companies, news articles where this company is mentioned, SWOT analysis and other data are available. There is also information on innovative, recently launched products that can be selected from various areas, sectors, release dates under the 'Product Launch Analytics' section.
Data includes granular, industry forecasts and standardised historical time series data for 22 sectors, 120 sub-sectors, and 50 countries.
There are 17 databases included as part of GlobalData Explorer, some of which are:
Social Media Analytics
Global Ads Database
Product Launch Analytics
Access should just work via your MarketLine account, clicking on 'Access GlobalData Intelligence Centers' on the upper right corner and then clicking on 'Explorer' or via direct link.
Your feedback would be useful to evaluate the necessity of this resource for your study and research. Please send your feedback to info-bibl@lu.lv or pass it here.