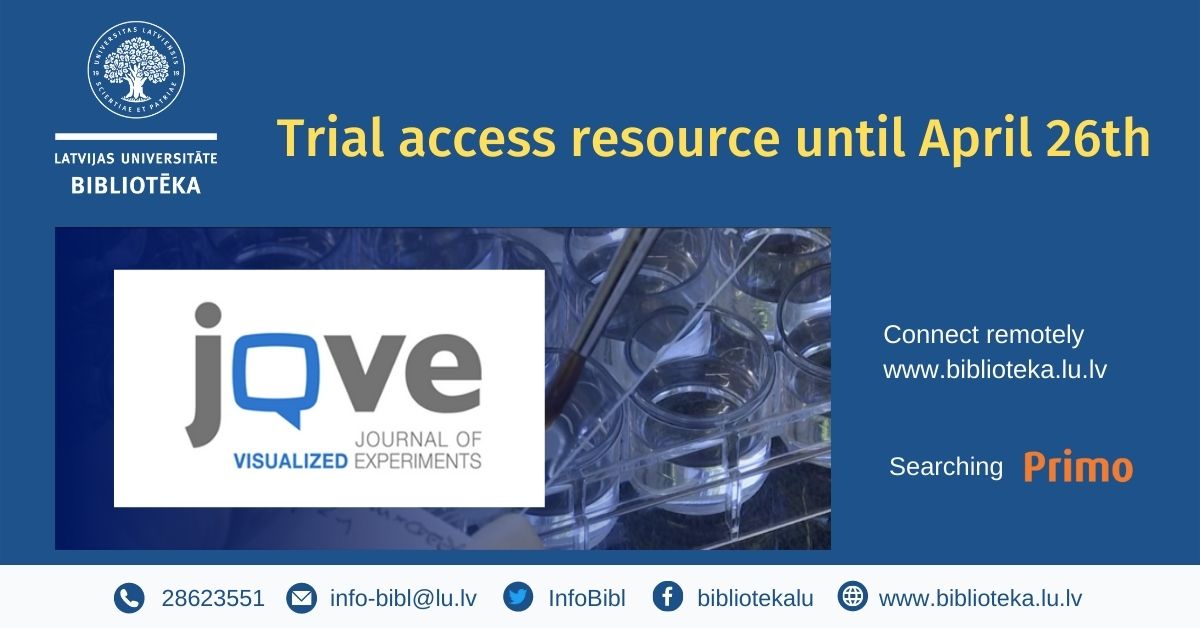 The Journal of Visualized Experiments (JoVE) is the world's leading producer and provider of science video, whose mission is to improve scientific research and education. Scientists, educators and students around the world use JoVE for their studies, teaching and teaching.
Jove – a set of scientific video journals dedicated to scientific development, increasing reproducibility and effective knowledge transfer. The articles combine high-quality video demonstration for experiments with detailed text protocols. All content is reviewed and indexed in Medline, PubMed, Web of Science and other databases.
Jove covers research methods and experimental methods in both physical and life sciences. Includes information in areas such as: biology, developmental biology, neuroscience, immunology and infections, medicine, bioengineering, engineering, chemistry, behavioral, environment, biochemistry, cancer research and genetics.
JoVE is available to all the University of Latvia community until 26 April 2022.
You are kindly asked to use the search engine Primo which provides simultaneous search in all the resources of the Library of UL, trials included.
Your feedback would be useful to evaluate the necessity of this resource for your study and research. Please send your feedback to info-bibl@lu.lv or pass it here.