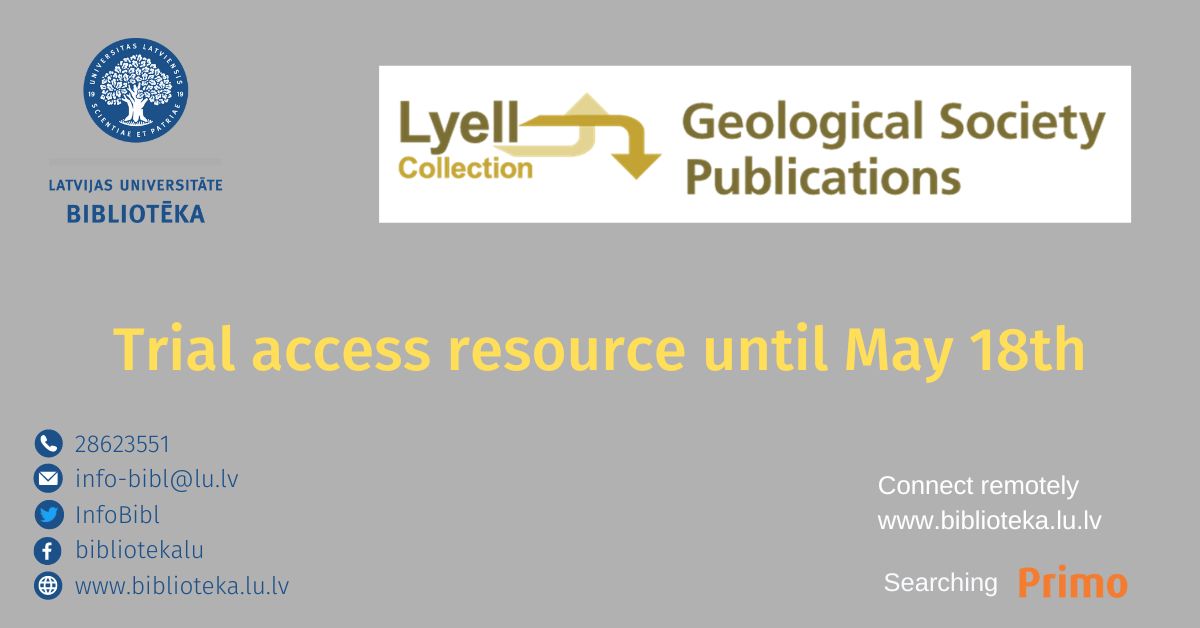 The Lyell Collection is one of the largest online collections in Earth Sciences, which combines journals, publications, studies and other materials issued by the Geological Society of London and other geology associations. It is a unique resource for both researchers and students.
Lyell Collection – offers online access to the latest and archive numbers of the journals published by the Geological Society of London:
Journal of the Geological Society (1845-2022)
Quarterly Journal of Engineering Geology and Hydrogeology (1967-2022)
Geochemistry: Exploration, Environment, Analysis (2001-2022)
Petroleum Geoscience (1995-2022)
Proceedings of the Yorkshire Geological Society (1839-2022)
Scottish Journal of Geology (1965-2022)
Journal of Micropalaeontology (1982-2017)
Access to the journals of other associations: the Edinburgh Geological Society, the Geological Society of Glasgow.
Lyell Collection is available to all the UL community until May 18th, 2022.
You are kindly asked to use the search engine Primo which provides simultaneous search in all the resources of the Library of UL, trials included.
Your feedback would be useful to evaluate the necessity of this resource for your study and research. Please send your feedback to info-bibl@lu.lv or pass it here.