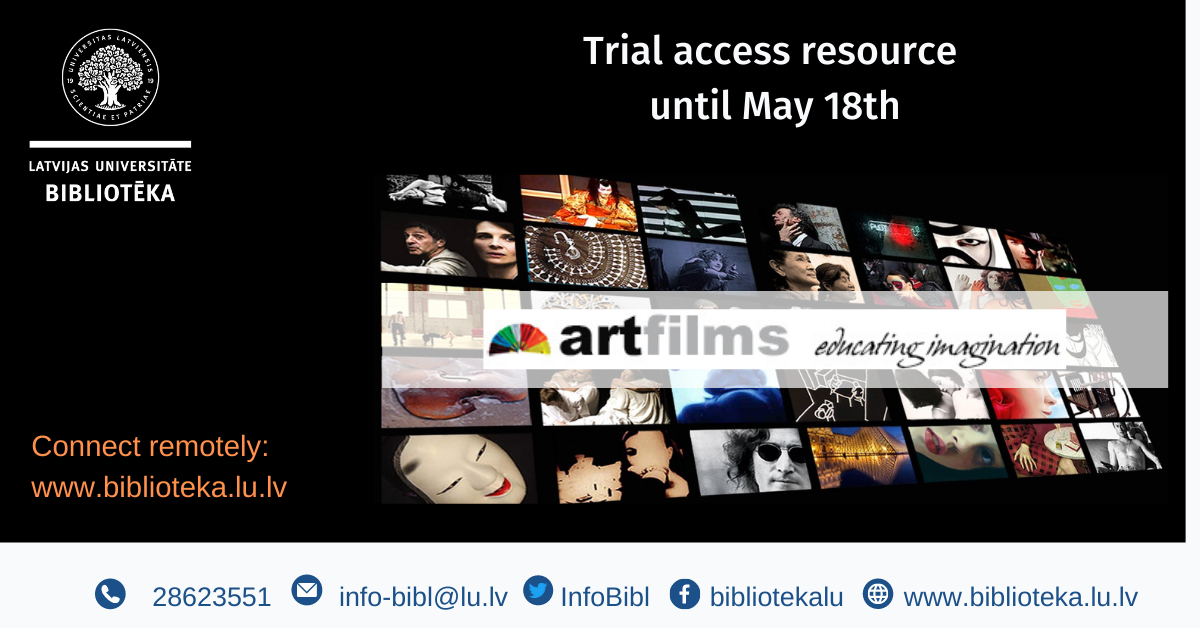 The Artfilms collection includes more than 2000 videos and films in various fields of art: visual and applied arts, cinema, theater, music, dance and culture, as well as videos on history, philology, philosophy and religion, architecture, environment, communication and media. The content consists of interviews, instructional and documentary videos, as well as entertaining and master class video recordings. You can also view annotations and metadata for each video, including information about the director, the year the movie was shot, and the length of the video or films.
Artfilm is part of "Bloomsbury Digital Resources", designed to provide a creative online research and learning environment for students, faculty, librarians and anyone else.
Please take a chance to try Artfilms and let us know your opinion!
Your feedback would be useful to evaluate the necessity of this resource for your study and research. Please send your feedback to info-bibl@lu.lv or pass it here.