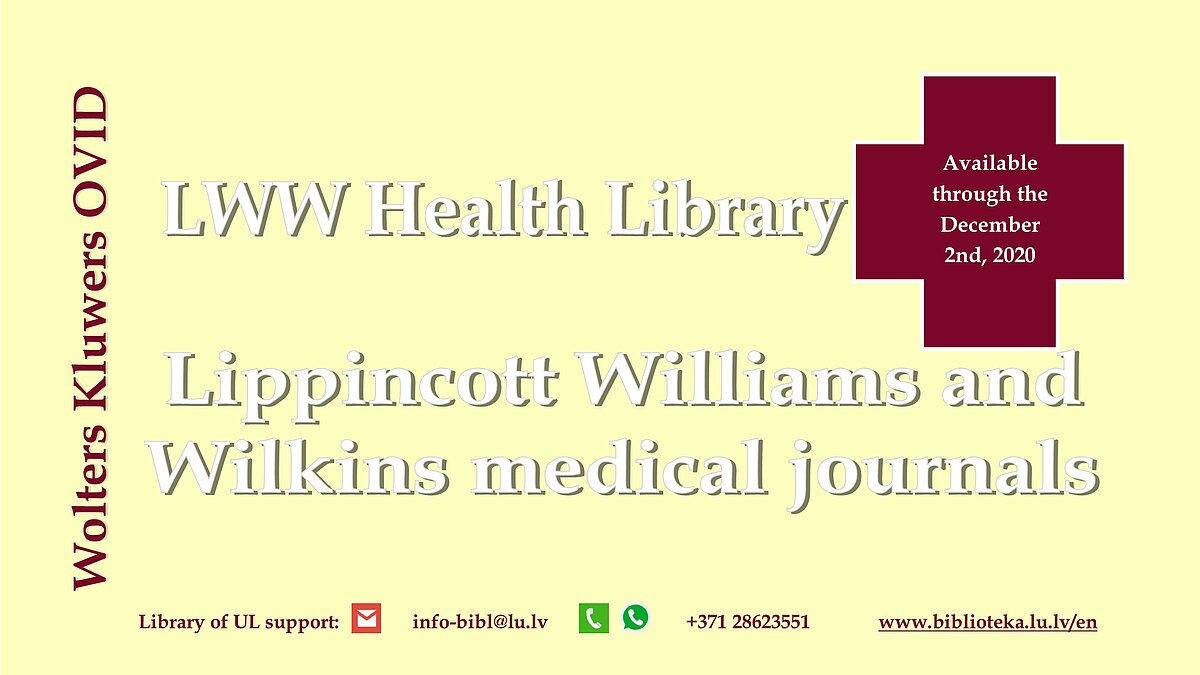 Wolters Kluwer OVID provides wide range peer-reviewed content on medical issues: clinical medicine, pharmacology, nursery, psychiatry, gynecology, midwifery, infectology etc. Resources are considered to be a comprehensive support for medical students. Lippincott is a leading international medical publisher of professional health information for practitioners, faculty, residents, students, and healthcare institutions with a full suite of essential medical products, from books and journals to digital solutions.
Lippincott Williams and Wilkins e-resources are available in UL (Lanet) computer network and outside campus through the December 1st, 2020 at LWW Health Library and LWW medical journals. For accessing outside campus please use LWW Health Library and LWW medical journals.
Please use the following Wolters Kluwer OVID video guide and the list of available e-resources for UL students and academic personnel for a better understanding of the current e-resources.
You are welcome to try the LWW Health Library e-resources and let us know your opinion! Please take a chance to try the access to the JSTOR collections and let us know your opinion!
Your feedback would be useful to evaluate the necessity of this resource for your studies and research.
Please send your feedback to info-bibl@lu.lv or pass it here.