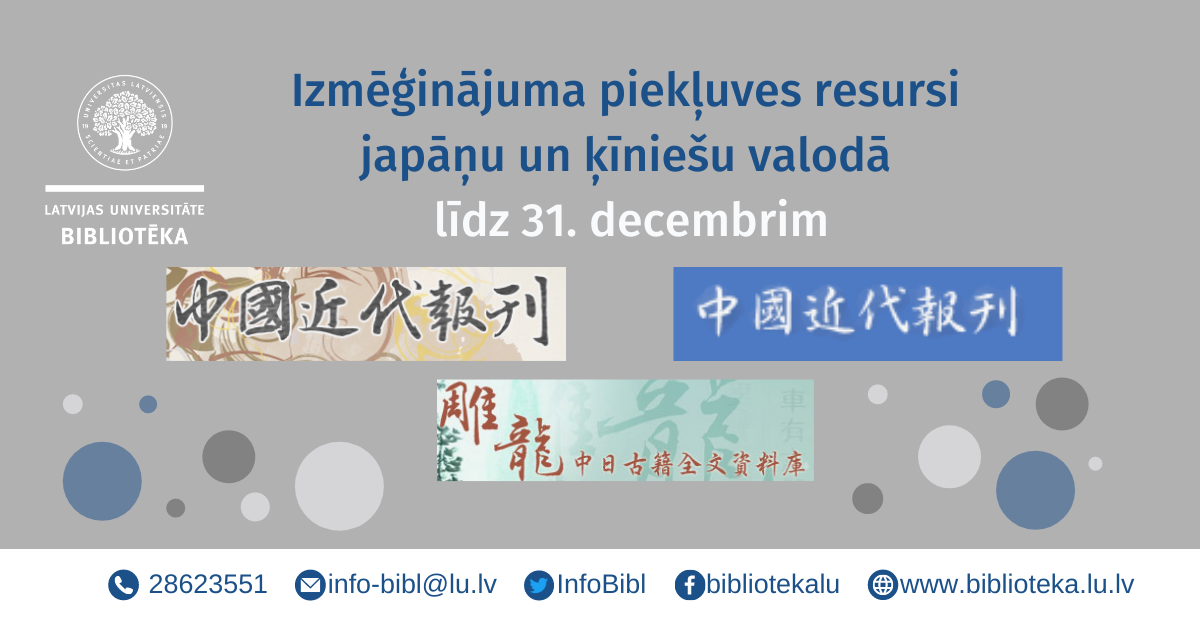 Diaolong Chinese & Japanese Ancient Books is one of the most comprehensive collections of Chinese and Japanese ancient books including almost 30 000 types of ancient books covering historical, political, economic, religious, philosophic, literary, ethnic and geographic documents. It is composed of many sub-databases, some of which are:
China local Gazetteers: It is collected from the Song Dynasty and the Yuan Dynasty to the early Republic of China and divided into 31 sub-databases representing the various provinces and areas in China.
Si Ku Quan Shu: It is the largest collection of ancient books in China's history, spanning from the Pre-Qin period to the early Qianlong period of the Qing Dynasty, covering many different fields.
Zheng Tong Dao Zang: It is the collection of classics of Daoism
Dunhuang Archives: It contains archives on Dunhuang, from collectors and researchers in Russia, Great Britain, France and other parts of Europe, as well as Chinese collectors. This large collection of documents is crucial to the conservation and research of Dunhuang.
Japanese Ancient Books: This is a rare resource for studies on ancient Chinese, the origin of Japanese culture and the history of ancient literature.
Qing Dynasty Archives: It includes precious historical collections such as Qing shi lu, Wu cao hui dian, Da qing jin shen quan shu, Da qing fu zheng yao lan quan shu, Da qing zhong shu bei lan, and Huang di yu pi.
Si bu cong kan: Contains 504 ancient books, with 3,134 volumes and around 90 million words and focuses on photocopies of rare books from Song Dynasty, Yuan Dynasty, and Ming Dynasty.
Chinese Folk Literature: Its folk literature created and revised collectively, and distributed by word-of-mouth. There are a large variety of forms, such as myths, anecdotes, folk stories, folk songs, narrative poems, dramas, sayings, riddles, etc.
Database of Chinese Modern Newspapers - is developed by Taiwan Dehong information Co. This includes modern newspapers published in both mainland China and Taiwan before 1949. The database is the most complete modern newspapers database on the market; it reflects the entire history of the Republic of China. Moreover, to add more value to the database, the publisher cooperates with National Chengchi University on analyses of subject news, in order to help readers and researchers locate precious materials they really need.
Shun Pao - newspaper with longest lifespan and largest impact during the Republic of China. The database collects text and image contents of Shun Pao completely, and presents original appearances to readers in PDF format.
Central Daily - established in February 1928 in Shanghai. It is one of the Chinese newspapers with longest history. The contents cover politics, economics, military, culture, foreign affairs, laws, and social news of the Republic of China with significant academic value. Through all these contents, readers can study social classes at that time, understand interactions between the Republic of China and rest of the world in 1930-1940, and view historical documents of the Second World War and Civil War.
Taiwan Daily News – had both Japanese and Chinese versions. In July 1905, its Chinese version was expanded to be Taiwan Daily News Chinese version which was published independently. In November 1911, the previous Japanese and Chinese versions format was restored until April 1937. It reflected characters of that age; readers can study Taiwan society, culture, and classes migration during the period Taiwan was controlled by Japan.
Taiwan Min Bao – originated in 1920 as a monthly magazine. In 1925 it was published weekly, volume exceeding 10,000 copies. The publisher moved from Tokyo, Japan to Taipei in August 1927. Since then it was published in both Chinese and Japanese languages. In March 1930, it was restructured to be Taiwan New Min Bao. Since April 15th, 1932, it was approved to be a daily newspaper.
Taiwan JIHO - established in Taipei on January 20th, 1909. Taiwan Times covered news and reviews on politics, agriculture, trades, military, education, and statistics of Taiwan, with focus on local administration as well as Southeast Asia situation.
Ta Kung Pao Newspaper Database - has been widely recognized as a great newspaper operated by scholars. Over one hundred years, being the Chinese newspaper with the longest history, it has been focusing on politics and current affairs. It is the most famous newspaper which recorded Chinese modern history and served as one of the representatives of public voices especially during 1926-1949. It contains the outstanding news and reviews about the Sino-Japanese War. Database collects about 3 million articles and 200,000 high resolution images, as well as original images and original newspaper clippings, graphs, charts, advertisements.
These databases are available to all the University of Latvia community through December 31st, 2021.
Use the guides for a better understanding of the resource:
Diaolong Chinese & Japanese Ancient Books
Database of Chinese Modern Newspapers
Ta Kung Pao Newspaper Database
Please take a chance to try the Diaolong Chinese & Japanese Ancient Books, Database of Chinese Modern Newspapers, Ta Kung Pao Newspaper Database and let us know your opinion!
Your feedback would be useful to evaluate the necessity of these resources for your study and research. Please send your feedback to info-bibl@lu.lv or pass it here.