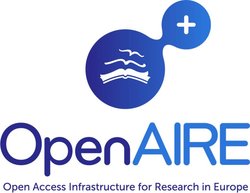 Projekts OpenAIREplus (2nd Generation of Open Access Infrastructure for Research in Europe) ir Eiropas Komisijas 7. ietvara programmas projekts, kas turpina attīstīt projektā OpenAIRE izvirzītos mērķus un uzdevumus, veicinot piekļuvi Eiropas pētniecības telpas (ERA) zinātniskajiem sasniegumiem un piedāvājot elektronisko zinātnisko publikāciju sasaisti ar pētniecības datiem un informāciju par finansējumu. Projektā piedalās 41 dalībnieks no 33 valstīm, tas norisinās no 2011 gada decembra līdz 2014. gada maijam.
Projekta OpenAIREplus galvenais mērķis ir izveidot efektīvu infrastruktūru recenzētu zinātnisko publikāciju un ar to saistīto pētniecību datu sasaistei, tādējādi uzlabojot datu infrastruktūras mijiedarbību. Tas veicinātu "paplašinātu publikāciju" (enhanced publications) izveidi un pieejamību, kas ietvertu zinātniskā raksta tekstu, piekļuvi pētniecības datiem, multimediju materiāliem un informācijai par publikāciju autoru, pētniecības projektu un tā finansēšanu. OpenAIREplus vēlas aptvert informāciju ne tikai par 7. ietvarprogrammas projektu finansējumu, bet arī par pētniecības finansēšanas avotiem Eiropas valstu nacionālajā līmenī. OpenAIREplus infrastruktūras ietvaros tiks sasaistītas publikācijas no repozitārijiem, zinātniskie dati no datu repozitārijiem jeb arhīviem, informācija par projektiem un finansējumu, izmantojot EK informāciju un nacionālās CRIS sistēmas, tādējādi papildinot informatīvo vidi un izveidojot saites ar citām infrastruktūrām un servisiem. Tas uzlabotu pētnieku piekļuvi plašākam pētniecības datu klāstam, veicinātu datu vairākkārtēju izmantošanu, dotu iespēju iegūt informāciju par projektu pētniecības rezultātiem.
Projekts paplašinās arī OpenAIRE projekta ietvaros izveidoto EK Open Access iniciatīvu atbalsta infrastruktūru, popularizēs tās pakalpojumus – publikāciju, datu un metadatu deponēšanas, meklēšanas un statistikas izguves iespējas, informatīvā atbalsta sniegšanu lietotājiem.
Projekta OpenAIREplus realizācijā tiek izmantotas OpenAIRE izveidotās organizatoriskās struktūras - OpenAIRE Informācijas un atbalsta dienesti un nacionālie Open Access informācijas dienesti katrā projekta dalībvalstī. LU Bibliotēka ir projekta OpenAIREplus pārstāvis Latvijā.
Šeit Jūs varat uzdot savu jautājumu.
Informācija pētniecības datu veidotājiem
Informācija pētniecības koordinatoriem un projektu vadītājiem
Projekta OpenAIRE kontaktinformācija:
Iveta Gudakovska
Direktore
LU Bibliotēka
e-pasts: iveta.gudakovska@lu.lv