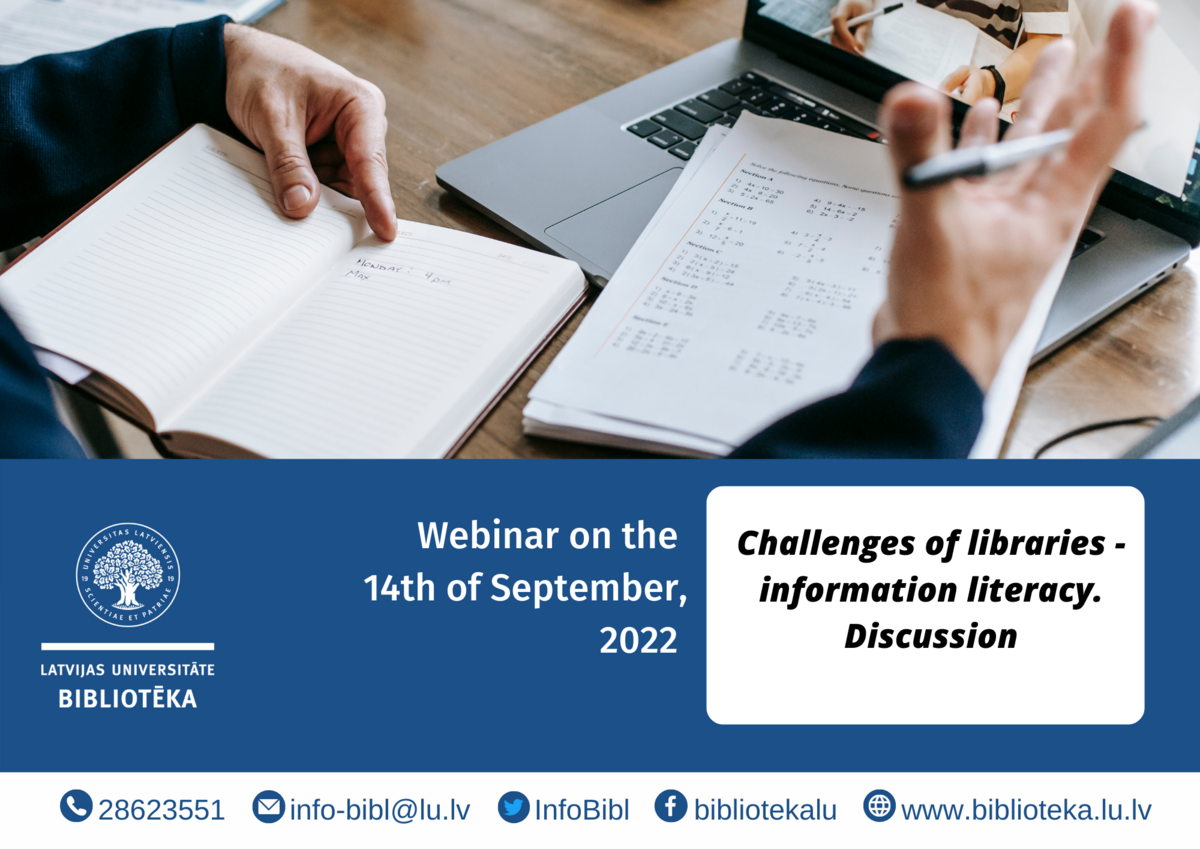 On the 14th of September, 2022 at 11.00 EEST, the webinar "Challenges of libraries - information literacy, Discussion" will take place.
The panellists, head librarian from Library of the University of Latvia Gita Rozenberga and Head of Research Information Services from the Library of Kaunas University of Technology Dr. Ieva Cesevičiūtė will share their experiences in conducting information literacy classes. The topics of the discussion will include the problems of library didactics, the challenges and issues of conducting library education activities at the university and good practices from the real life of librarian-trainers.
Registration for the webinar can be found here.