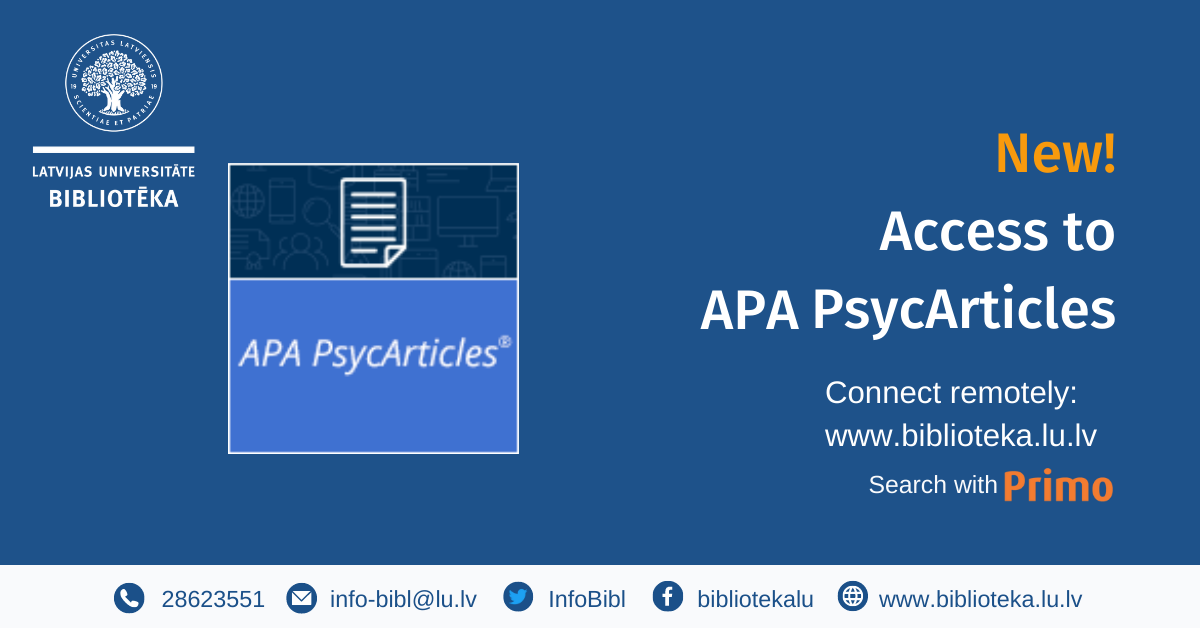 The Library of the University of Latvia (UL) has provided access from the 1st of September, 2022 to a new database APA PsycArticles, which is a recognized source of full-text, peer-reviewed articles in the field of psychology.
Redears can browse more than 220,000 full-text scientific articles in various languages ​​from more than 110 journals published by the American Psychological Association and its Educational Publishing Foundation and affiliated organizations such as the Canadian Psychological Association and Hogrefe Publishing Group.
Importantly, most of the articles are available from the first issue of the journal, with articles published from 1894 to the present day, making APA PsycArticles an essential source of knowledge for researchers, clinicians, educators, and students.
Interested parties are invited to get more information about the subscribed e-resources here.
You are kindly asked to use the search engine Primo which provides simultaneous search in all the resources of the Library of UL.
The Library of UL kindly invites you to express your opinion about PsycArticles here or by sending feedback to the e-mail address info-bibl@lu.lv. Your feedback will help assess the need for an e-resource to support studies and research at the University of Latvia.