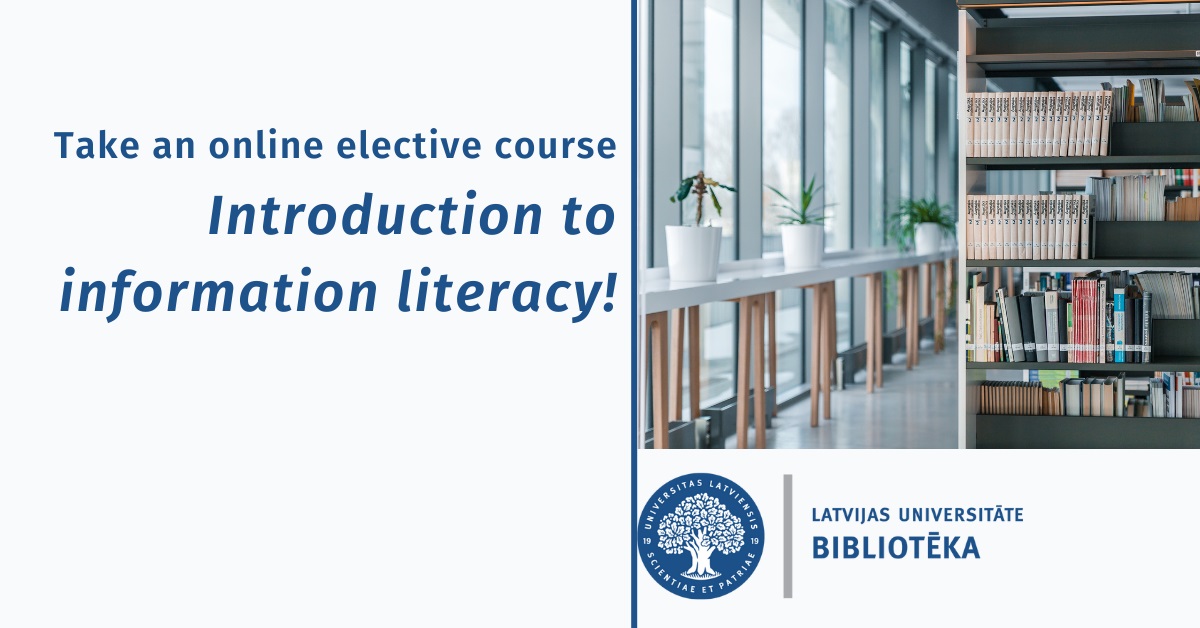 Course "Introduction to information literacy" has been taught in Latvian for three years and after receiving positive feedback we have prepared it in English aswell. During the course students will learn about different types of resources and how to find them in catalogs and databases. The topic of academic honesty, referencing and organization, which is particularly relevant for students preparing for course and bachelor's thesis, will also be discussed in depth.
The training will be organised online, thus students will be able to learn materials independently and to watch recordings of lessons at a time convenient for themselves. The course is organized remotely so students from different faculties can participate and arrange it with the rest of the class schedule.
The application for the course takes place during the registration week (August 29-September 4) in the information system of the University of Latvia (LUIS).
In case of questions, please contact chief librarian Marta Liepa, by email: Marta.Liepa@lu.lv.