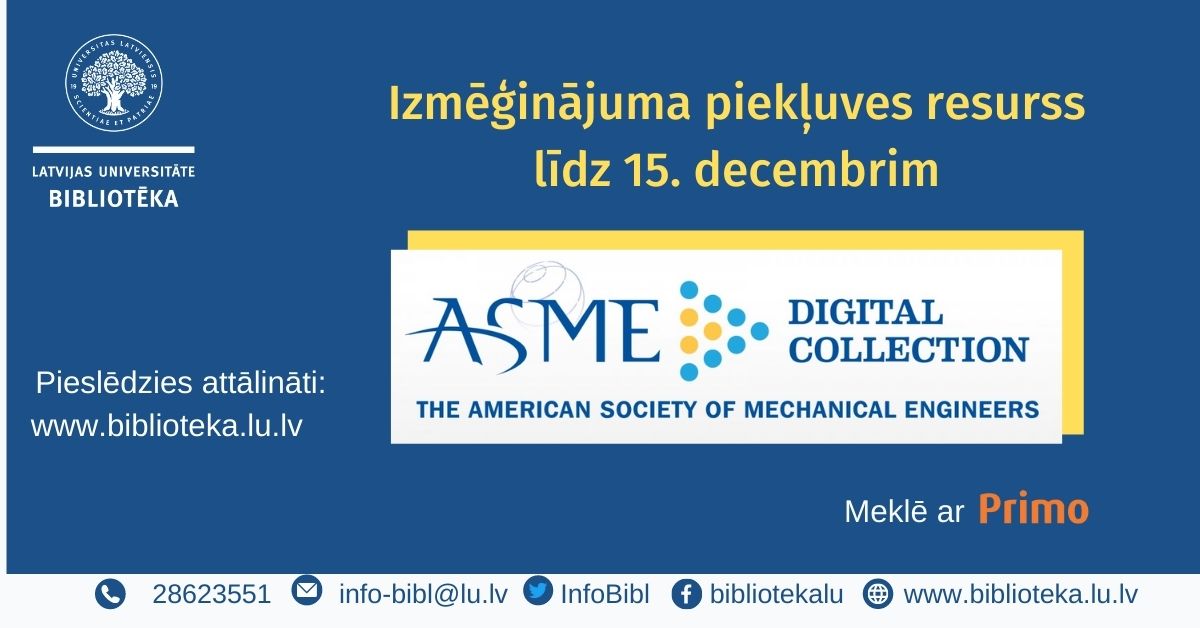 ASME (The American Society of Mechanical Engineers) founded in 1880 as the American Association of Professionals, which brings together more than 130,000 mechanical engineers and associate members from more than 150 countries around the world. ASME provides an opportunity for professionals to collaborate, share knowledge and develop skills in all fields of engineering, while promoting the important role of engineers in society.
ASME Digital Collection in addition to mechanical engineering also includes engineering sciences such as: computer, design, security, information, materials, software, systems, management, environmental engineering and electrical / electronics, industrial / manufacturing and transportation engineering.
The trial collection includes scientifically peer-reviewed resources - ASME journals and ASME conference proceedings. Search tools are available that allow you to retrieve content faster from magazines and conference materials, also advanced filtering tools for searching by keywords, topics, magazine citations.
ASME Digital Collection is available to all the University of Latvia community through December 15th, 2021.
You are kindly asked to use the search engine Primo which provides simultaneous search in all the resources of the Library of UL, trials included.
Please take a chance to try the ASME Digital Collection and let us know your opinion!
Your feedback would be useful to evaluate the necessity of this resource for your study and research. Please send your feedback to info-bibl@lu.lv or pass it here.