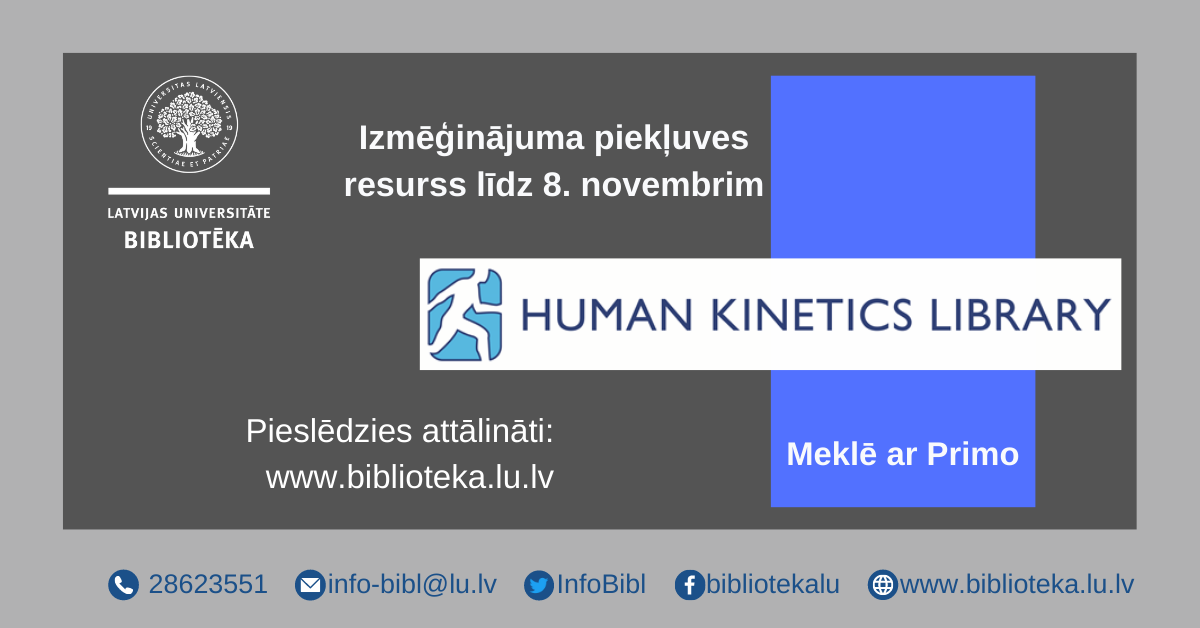 Human Kinetics Library consists of several subcollections: Human Kinetics Library Core Collection, Human Kinetics Dance Technique, Human Kinetics Physical and Health Education, Human Kinetics Health Care in Sport and Exercise. These collections contain various sports and society health related e-book full-texts, as well as a wide range of educational video, audio and visual materials, altogether providing access to more than 264 e-books, 1310 videos, 850 audio and 70 image materials.
Human Kinetics Library is available to all the University of Latvia community through November 8th, 2021.
Use the Guide and the introductions to all of the subcollections for a better understanding of the resources:
You are kindly asked to use the search engine Primo which provides simultaneous search in all the resources of the Library of UL, trials included.
Please take a chance to try the Human Kinetics Library and let us know your opinion!
Your feedback would be useful to evaluate the necessity of this resource for your study and research. Please send your feedback to info-bibl@lu.lv or pass it here.