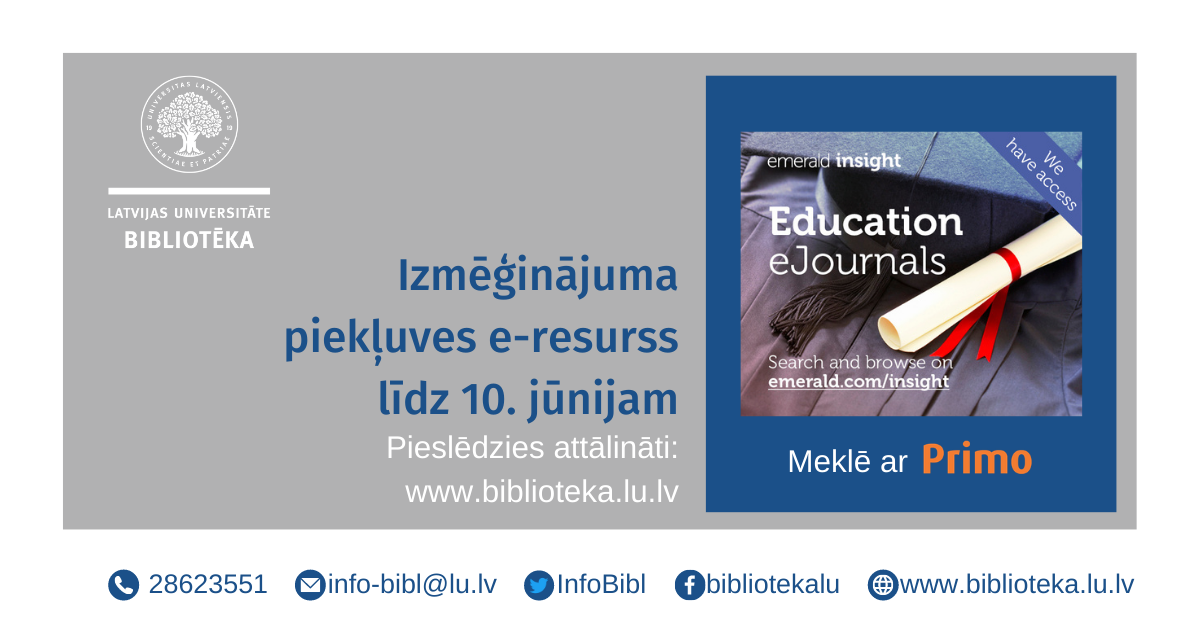 Emerald Education eJournal Collection contains 14 588 articles on the education topics: educational administration and leadership, vocational education and training, higher education, sustainability in higher education, technology in education, global and comparative education, curriculum development and assessment, health education, work-based learning, distance learning.
Emerald Education eJournal Collection is available in UL (Lanet) computer network and outside campus through June 10th, 2021.
You are kindly asked to use the search engine Primo which provides simultaneous search in all the resources of the Library of UL, trials included.
Use the User-Guide provided by the Emerald Group for a better understanding of the resource.
Please take a chance to try the Emerald Education eJournal Collection and let us know your opinion!
Your feedback would be useful to evaluate the necessity of this resource for your studies and research.
Please send your feedback to info-bibl@lu.lv.