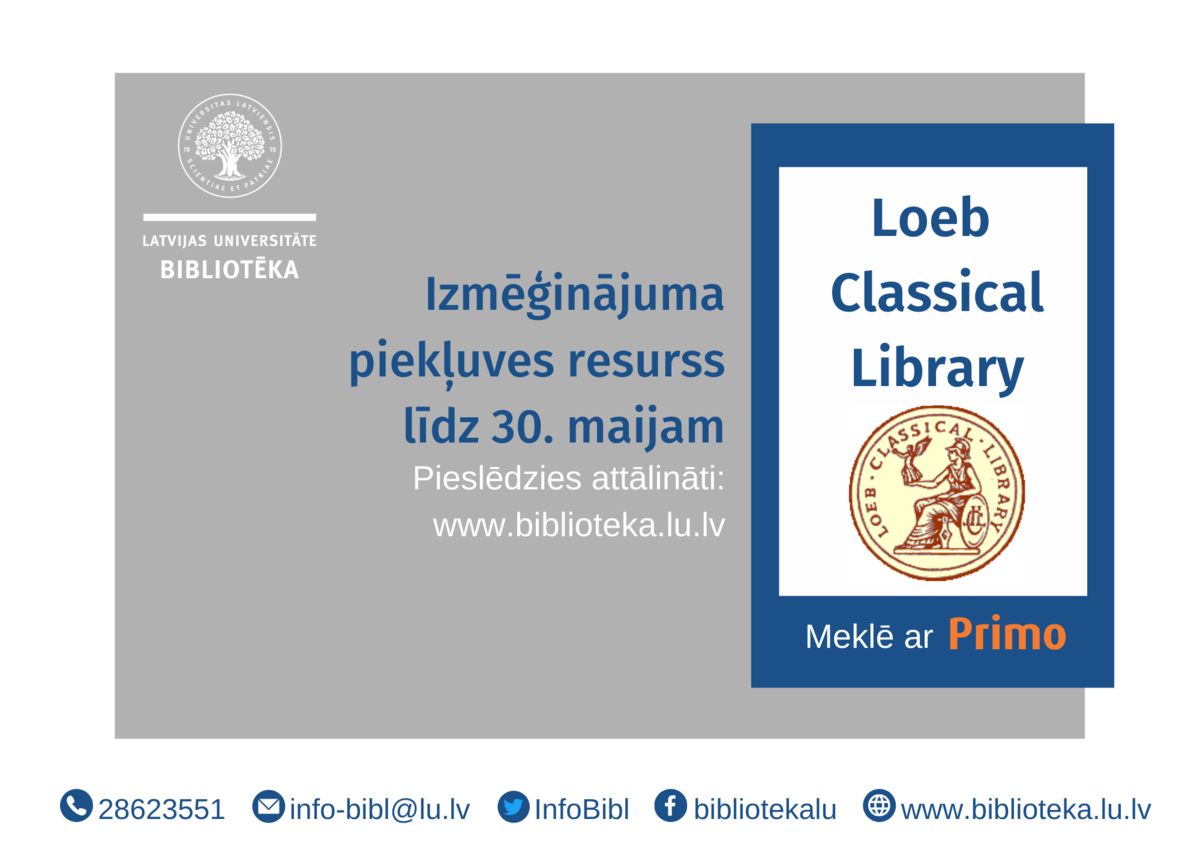 Harvard University Press - HUP) digital Loeb Classical Library for trial access provides classical philology and literature editions in Greek and Latin.
Loeb Classical Library was founded in 1911 with the purpose to make the work of classical authors accessible to as many readers as possible — regardless of their knowledge of Greek or Latin. Please find more information about the Loeb Classical Library history HERE. The full title list of the Loeb Classical Library is available HERE.
The authors in the Loeb Classical Library span fourteen centuries and every genre. Their continued popularity into the 21st century marks the fact that more people are reading the classics in translation than ever before. The digital Loeb Classical Library continues the historic mission of making all that is important in Greek and Latin literature available to readers anywhere in the world— with accurate, literate, English translations. The digital collection consists of various classical philology materials which are an essential research base in philology and literary studies.
Loeb Classical Library is available to all the University of Latvia community through May 30th, 2021.
Use the Loeb Classical Library FAQ for a better understanding of the resource.
You are kindly asked to use the search engine Primo which provides simultaneous search in all the resources of the Library of UL, trials included.
Please take a chance to try the Loeb Classical Library and let us know your opinion!
Your feedback would be useful to evaluate the necessity of this resource for your study and research. Please send your feedback to info-bibl@lu.lv or pass it here.