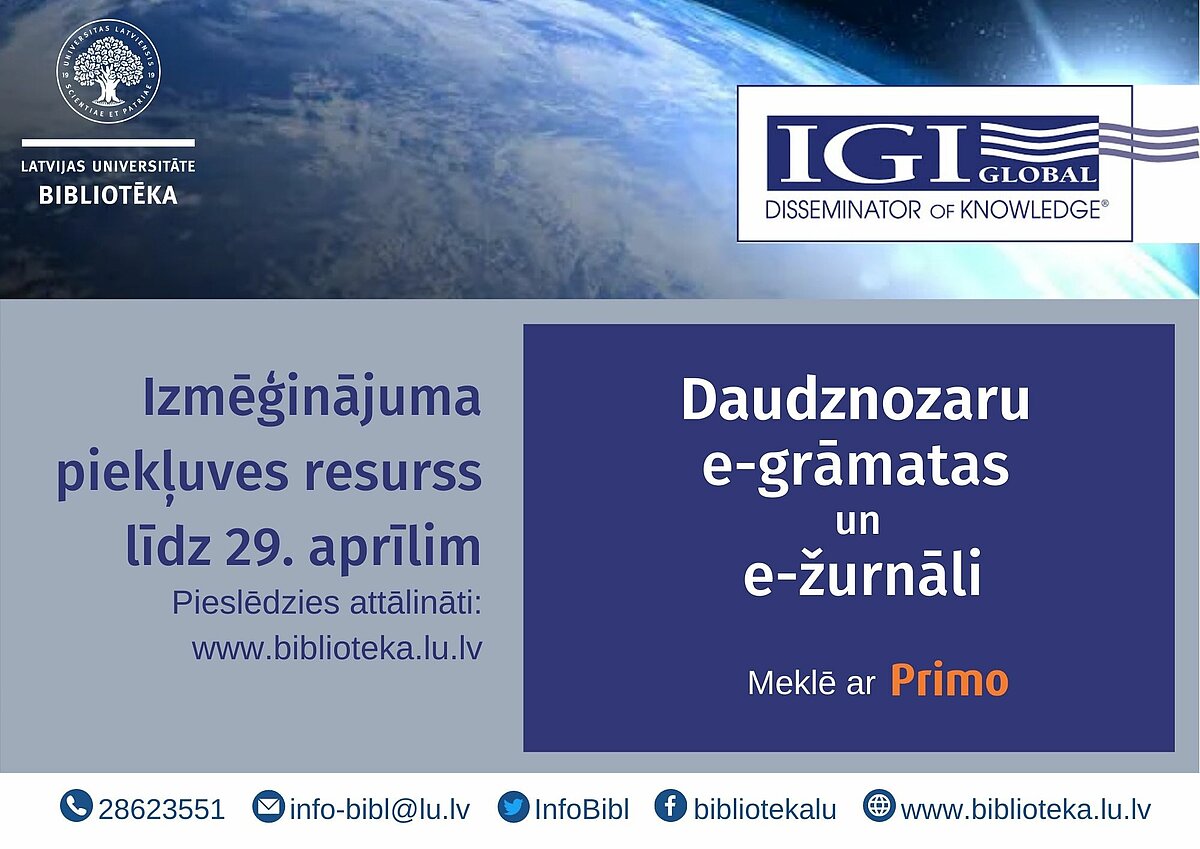 IGI Global offers a wide range of multidisciplinary e-books and e-journals available on the IGI Global InfoSci® platform. Thematic coverage: business and management, computer science and information technology, environment, library and information science, communication science, medicine and healthcare, science and engineering, law, education, humanities. The IGI Global InfoSci platform provides unlimited access to full texts in PDF and HTML formats.
More than 6,000 book titles are available in the IGI Global book collection. They are found in several prestigious indexes, including the Clarivate Analytics Book Reference Index, Scopus®, ERIC and PsycINFO®.
E-Journals includes more than 27,000 peer-reviewed journal articles with more than 1M references from the IGI Global Magazine Collection. It offers access to new research that is highly valued and included in reference indexes, including the Web of Science ™ and Scopus®. More information about the IGI Global Magazine Collection here: www.igi-global.com/journals.
IGI Global e-books and e-journals are available to all the University of Latvia community through April 29th, 2021.
You are kindly asked to use the search engine Primo which provides simultaneous search in all the resources of the Library of UL, trials included.
Please take a chance to try the IGI Global e-books and e-journals and let us know your opinion!
Your feedback would be useful to evaluate the necessity of these resources for your study and research. Please send your feedback to info-bibl@lu.lv or pass it here.