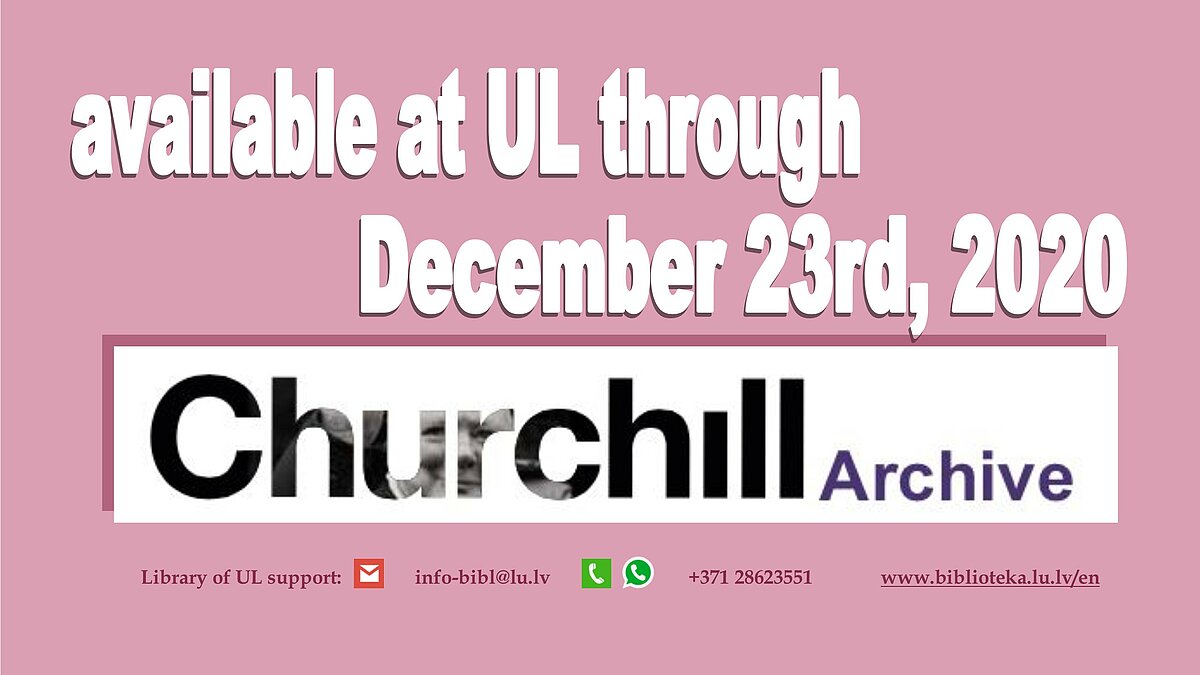 Churchill Archive is a digital library of modern international history. It includes more than 800,000 pages of original documents, produced between 1874 and 1965, ranging from Winston S. Churchill's personal correspondence to his official exchanges with kings, presidents, politicians and military leaders. Within this digital library the historical materials of the 19th and 20th centuries can be explored on society, government, politics, religion, war as well as Winston S. Churchill's private and public life. Churchill Archive was published in October 2012 by Bloomsbury Publishing in collaboration with the Churchill Archives Centre.
The e-resource Churchill Archive is available through December 23rd, 2020 in UL (Lanet) computer network and outside campus.
For accessing outside campus please use Churchill Archive.
Use the Churchill Archive Ask the Archivist option, Take a Tour video, as well as video guide, FAQ (Frequently Asked Questions) and Copyright and Third Party Copyright Agreements for a better understanding of current resource.
Please take a chance to try the Churchill Archive and let us know your opinion!
Your feedback would be useful to evaluate the necessity of this resource for your study and research. Please send your feedback to info-bibl@lu.lv or pass it here.