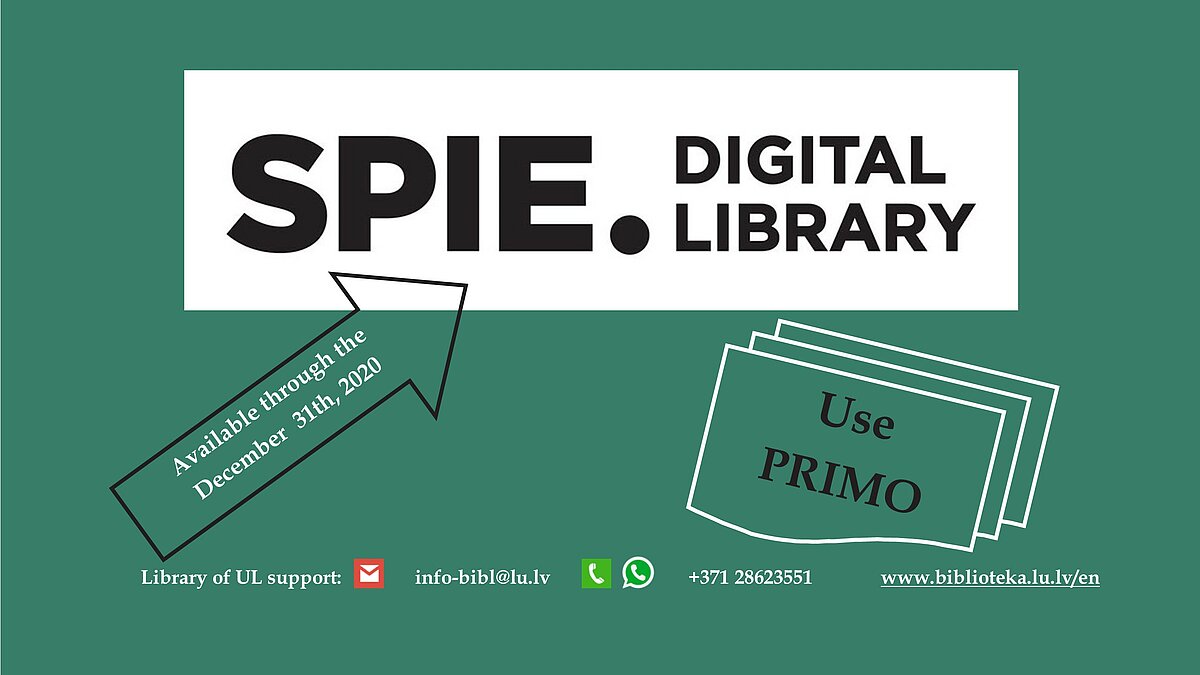 SPIE Digital Library is considered to be the world's largest collection of optics and photonics applied research. It is providing access to more than 473 000 proceedings papers from 300 annual conferences, including more than 29 000 presentation recording videos of research presented at SPIE conferences from 1963 to the present. Moreover, the collection contains more than 36 000 peer-reviewed journal articles from 11 SPIE journals, as well as more than 420 e-books published by the SPIE Press.
SPIE Digital Library is available in UL (Lanet) computer network and outside campus through the December 31st, 2020.
For accessing outside campus please use SPIE Digital Library.
Use the SPIE Digital Library user guide and video guide for a better understanding of the resource.
You are kindly asked to use the search engine Primo which provides the simultaneous search in all the resources of the Library of UL, trials included.
Please take a chance to try the SPIE Digital Library and let us know your opinion!
Your feedback would be useful to evaluate the necessity of this resource for your studies and research. Please send your feedback to info-bibl@lu.lv or pass it here.