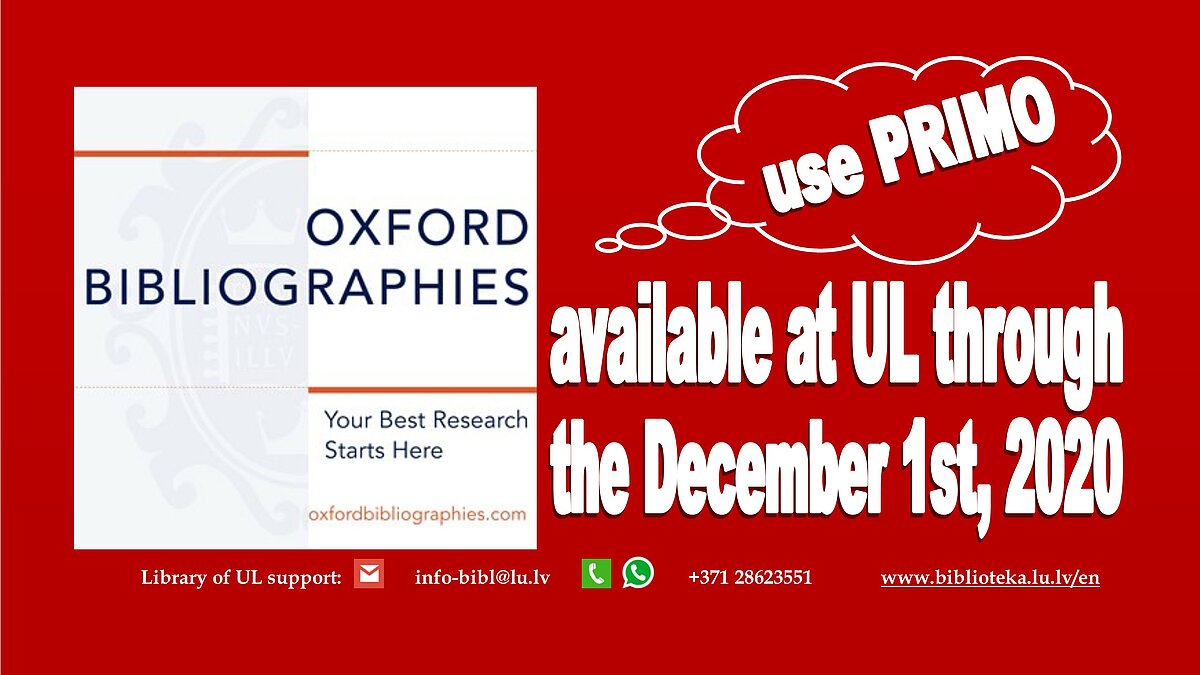 Oxford Bibliographies Online is a trusted and comprehensive multi-disciplinary database of peer reviewed bibliographic guides on over 5000 subjects in 40 academic disciplines.
Interesents can quickly orient themselves in unfamiliar subjects and find recommendations to the most important sources on the topic. It can be used when creating a syllabus, directing students to reliable sources, and to find additional readings. Researchers are guided directly to the information they're looking for, and can save time with personalized citation lists and seamless links to full-text print and online content.
Oxford Bibliographies Online is available in UL (Lanet) computer network and outside campus through the December 1st, 2020. For accessing outside campus please use Oxford Bibliographies Online.
Use the Oxford Bibliographies Online video guide, PDF guide and PPT presentation for a better understanding of the resource.
You are kindly asked to use the search engine Primo which provides the simultaneous search in all the resources of the Library of UL, trials included.
Please take a chance to try the Oxford Bibliographies Online and let us know your opinion!
Your feedback would be useful to evaluate the necessity of this resource for your studies and research.
Please send your feedback to info-bibl@lu.lv.