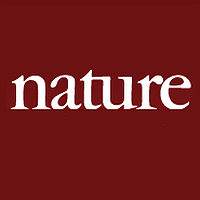 Access the e-journal on UL campus
Access the e-journal off UL campus
Nature is a British weekly scientific journal founded in 1869 and based in London, England currently published by Springer Nature. As a multidisciplinary publication, it publishes the finest peer-reviewed research in all fields of science and technology on the basis of its originality, importance, interdisciplinary interest, timeliness, accessibility, elegance and surprising conclusions. Nature publishes landmark papers, award winning news, leading comment and expert opinion on important, topical scientific news and events that enable readers to share the latest discoveries in science and evolve the discussion amongst the global scientific community.
Subscription grants the access to the current issues and articles in full text starting from September 1st, 2021 and to all Nature's articles starting from 2017.
Current research articles in full-text available in Research Articles section.
Ask your question to a consultant at the UL Library.
Your feedback is essential to evaluate the need for this e-resource.