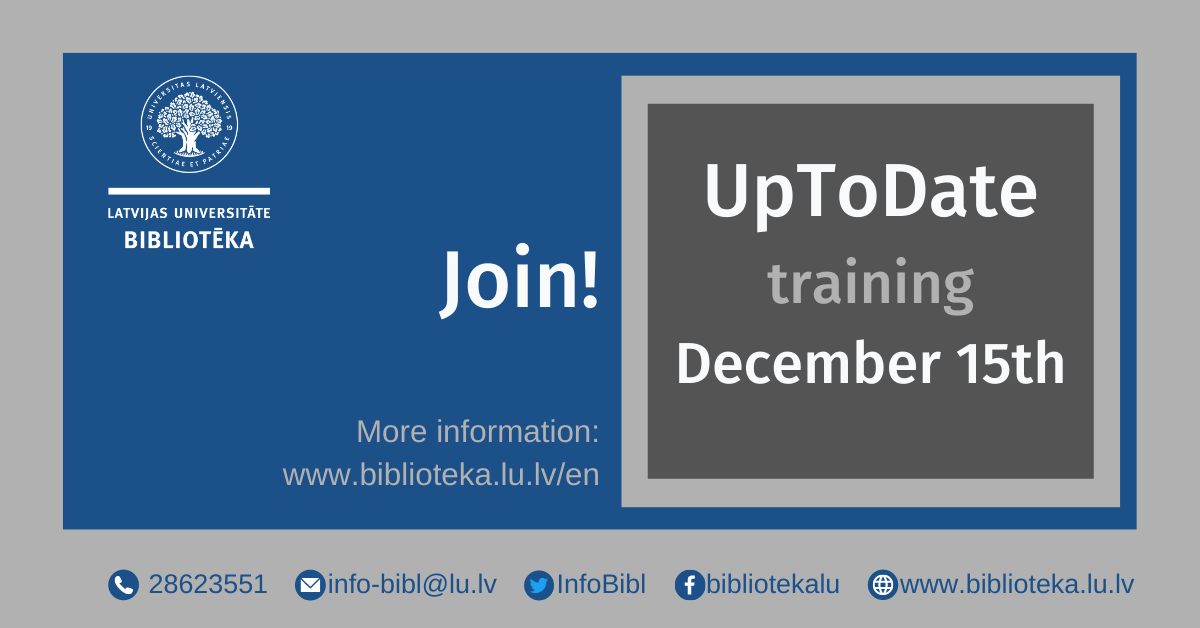 The Library of UL organizes the online training (webinar) about the database UpToDate, materials it contains, and search possibilities. There will be a chance to ask questions about UpToDate during the webinar.
Target audience: University of Latvia Residential study program members
The hosts of the training session: Wolters Kluwer authorized representative dr. Kristijonas Valius and Head of Primary Care Department at Lithuanian University of Health Sciences, Head of Lithuanian College of Family Physicians prof. Leonas Valius.
Scheduled to last: approximately 1 academic hour (5 pm – 6.30 pm)
Working language – English.
The online training session is scheduled for December 15th, 5 pm, please JOIN HERE.
Meeting ID: 869 9104 4167
Passcode: 060836
UpToDate is the most trusted evidence-based clinical decision support resource at the point of care. UpToDate authors and editors synthesize the available clinical evidence and best clinical practices to help provide high-quality care to patients and high standards of research.
For more information about the database UpToDate please visit: https://www.biblioteka.lu.lv/en/resources/subscribed-e-resources/uptodate/